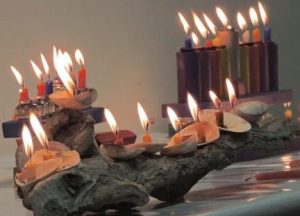 We offer regular Shabbat services, holiday services and a variety of social activities. If you are a Jewish traveler and would like to attend a service or a community event, please contact us prior to arriving at the synagogue.
Traditional Services:
Traditional services are held every Shabbat morning and first Friday of the month, they are conducted by members of our congregation.
High Holy Days and Festivals:
All High Holy Days and most Festivals are celebrated in the community with a service followed by a social gathering. Since the High Holy Days and Festivals have a varying date in the Western calendar, announcements are regularly sent to members.