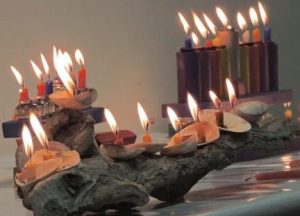 We offer regular Shabbat services, holiday services and a variety of social activities. If you are a Jewish traveler and would like to attend a service or a community event, please contact us prior to arriving at the synagogue.
Shabbat Services:
Shabbat services are held periodically throughout the year, conducted by members of our congregation. Please contact us if you would like to join us for Shabbat.
High Holy Days and Festivals:
High Holy Days and Festivals are celebrated in the community with services and/or social gatherings. Since the High Holy Days and Festivals have a varying date in the Western calendar, announcements are sent out prior to each event.